Maple Lawn, home of Jones and Moore family
near Powellsville, NC (Sally's Childhood Home)
The house –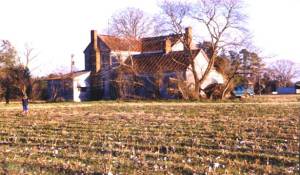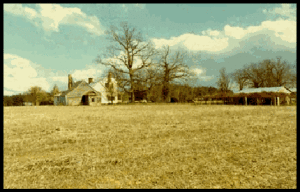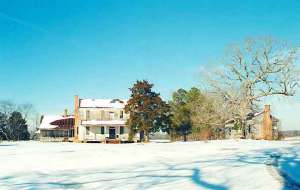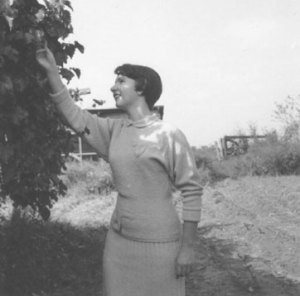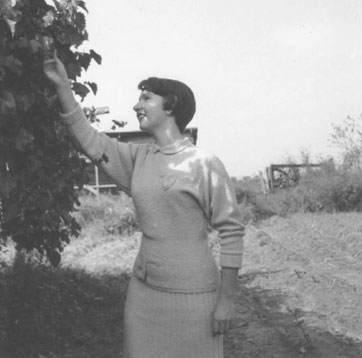 Sally picking Scuppernongs
Farm Bell – a substitute placed by Steve
the other buildings and the farm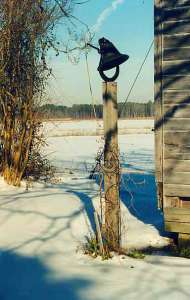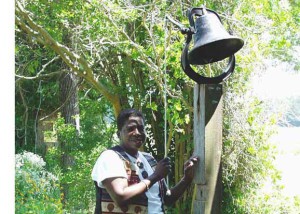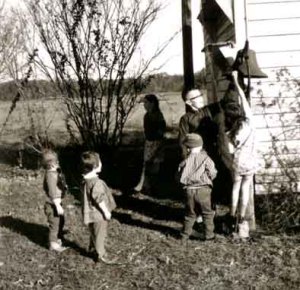 – the larger original bell was gone – stolen.
Come into the Parlor
See the family portraits
Visit with your Cousins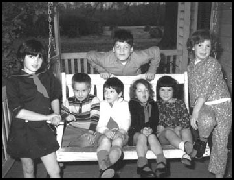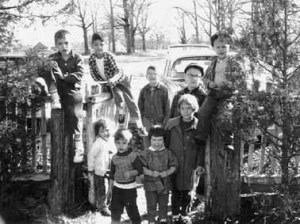 Fish in the swamps
The Jones Hole, Cypress Log,and The Island
were some of our favorite spots to fish using simple bamboo poles and lines baited with earthworms dug from our back yard.


Visit the Jones Hole Cemetery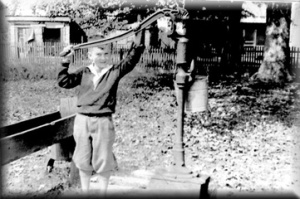 John at pump "Brickhouse" was My great grandfather's "greenhouse" now utilized as pump house some folks would call it a potato house
Smoke House ca 1970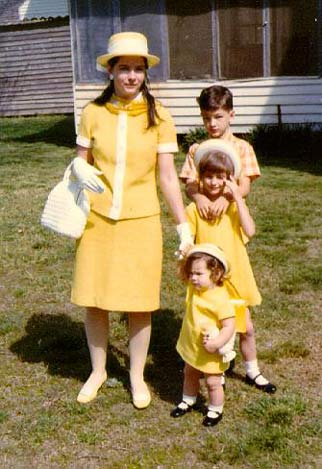 Helen and children Easter Sunday 1969
That's me on "Old Lou"–I was probably about nine in 1946 and that's my kid brother about seven. Lou was probably about thirty-two at the time. That's an earlier mule "Ida" drawing the cart. Daddy used mules exclusively as his farm animals (he kept four) as he found them to be more suited in temperament for the purpose. But he still rode his spirited horses in his dreams. Sometimes he would startle us and wake himself yelling at his son for driving his prize horse too hard.
I have a photo c1920

Of my father as a young man dressed in his riding attire. Riding Jack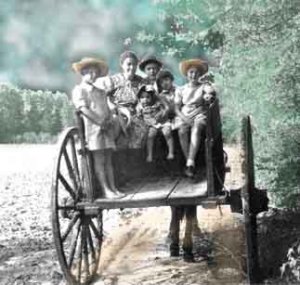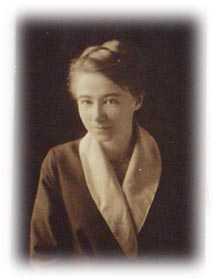 Excursion
1938 That's Miss Madge Conwell with us in the cart. Her father Dr. Conwell served as a missionary doctor to Mexico. She owned the old Lassiter place next door to Mulberry Grove by inheritance from her mother. (I just noticed that this is also the old Lemuel Burkett home) Madge spent most of her childhood at Chowan College, which at that time also had a prep school. She had come for a short visit but stayed five years. She was a friend from my mother's college days. From left: Jane, Miss Conwell, arm about Sally, John, Helen, and Julia.
The old Dairy as Playhouse 1937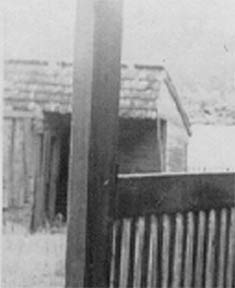 Old toilet 1970 as Playhouse

David Koestler inspecting the woodshed ca 1969.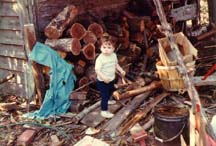 photo by Bob Koestler
January 2002 – the office with the old kitchen that we moved from the rear corner of the yard.
photo by Cathy Spruill
the Blacks of Maple Lawn and Mooretown
Luke Moore Henry Ward also the Ben Riddick family